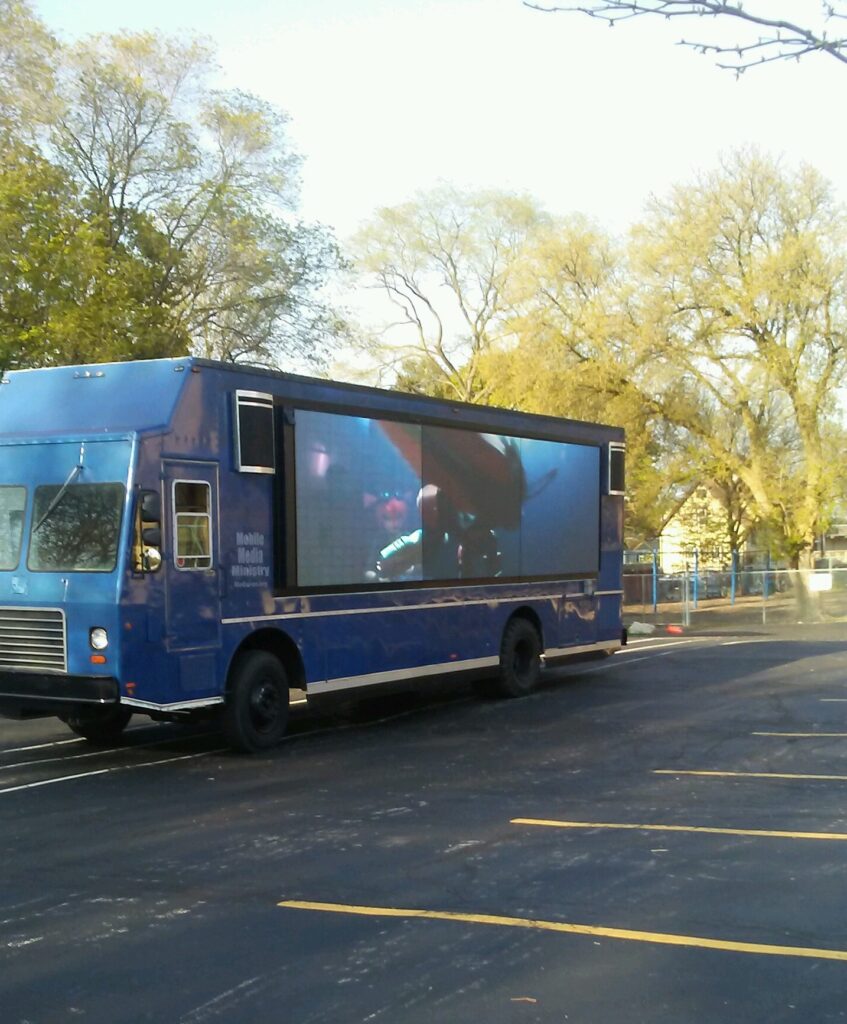 Currently, the Media Van (Big Blue) is fully-operational with:
Three large LED video screens and another smaller screen on passenger side.
Speakers, microphone, on-site camera, and a subwoofer.
Furnished interior with restroom, seating, and skylight.
Large outdoor overhead awnings on both sides.
Portable stage (optional)
Some things are still in the works:
Connecting our interior speakers with the LED screens sound
Soundproofing the power generator housing
Configuring curbside screen with new software
Integrating a new indoor to outdoor comms system
We specialize in outdoor events such as:
Community festivals and parades
Church outreaches and block parties
Movie nights and live concerts
Prayer vigils
Neighborhood family-friendly events
There are still so many things we want to do, but haven't yet, like comforting grieving families with first responders and host outdoor church services by the Milwaukee lakefront.
In order to truly reach these goals, we are going to need your support.
Contact us for more info about booking and specifications.
Sign up to the Media Van team and let us know how you can contribute!